Enterprises Applications Developement:-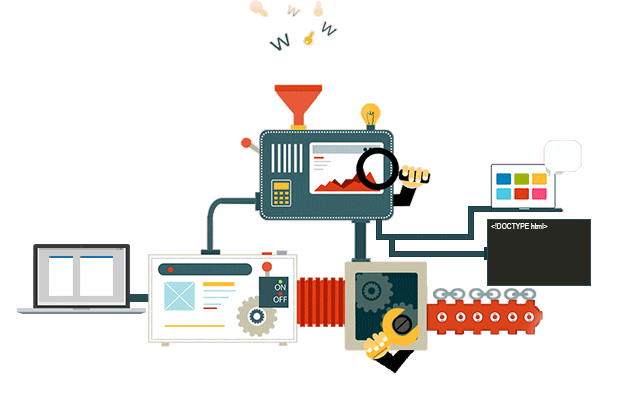 Enterprises Applications Services:-
We help you in Creating a fascinating digital journey of your business. Right from idea conceptualization to design, Development and app maintenance we are here for all your enterprise application development service needs.
We are specialized in implementing custom web design and web development products with cent percent accuracy and matching to your company's requirements. Our web development team is skillful in using advanced technologies to customize every aspect to result in a full functional, interactive and highly dynamic web solution.
1st Stage:

1. This is the stepping-stone in enterprise application development services process. Here we decide the roadmap for the mobile app. We do a SWOT of the business idea and decide upon the selection of protocols, development tools and other aspects of apps.

2nd Stage:

2. User Experience-Design is one of the most important aspects of enterprise application development services. In this stage, we develop a blueprint of your enterprise app. We only move onto the next step after your full satisfaction.

3rd Stage:

3. Once the protocols have been decided upon, we start with the actual coding for your app. It is in this stage where your app idea starts transforming into a reality. At this stage of enterprise application development services, we take a feedback from our clients with reference to the coding.

4th Stage:

4. Testing is vital in Enterprise application development services. We implement frequent testing at the various environment to ensure that there is no bug in the development. We keep refining the app to make sure it is of top-notch quality.
---
---